Write to the Event Log with Powershell
Writing to the Event Log is one of my preffered methods of logging in Powershell or .NET. Luckily Powershell makes it pretty easy. You can quickly add Powershell Event Logging to your scripts using this snippet.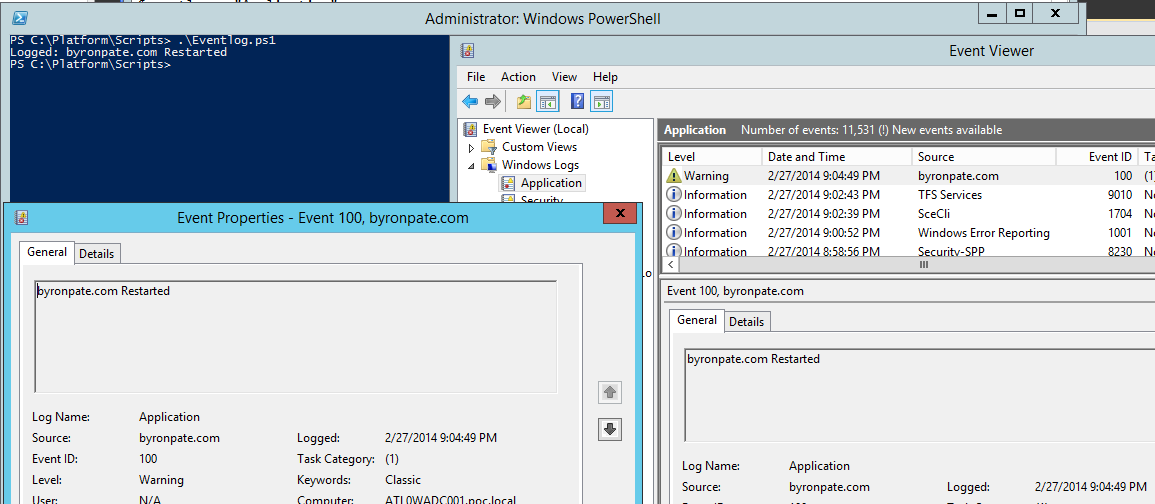 Event Log Permissions
You may run across an error log this when try to write to the Event Log even as an Administrator account:
PermissionDenied: (:) [Write-EventLog], Exception

This can happen if you have a restrictive GPO in place that prevents most accounts (including Administrators) from writing to the Event Log. This controlled using a CustomSD registry value. Check HKEY_LOCAL_MACHINE\SYSTEM\CurrentControlSet\services\eventlog\Application, if you see a CustomSD entry, then your Event Log writing is controlled by a GPO. One option is to run your scripts as System. System almost always has the permission.